COWBOY JAMBOREE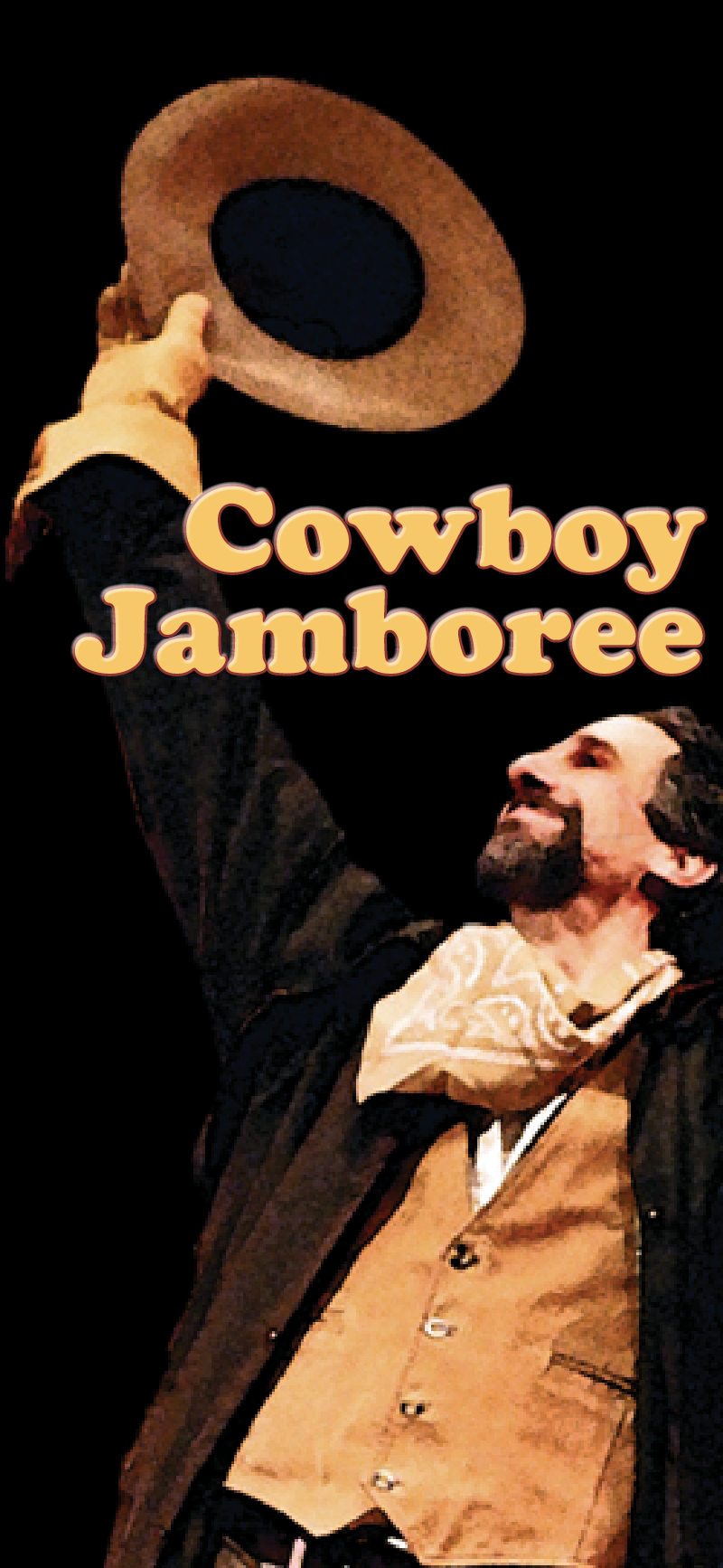 Thematic cowboy poetry written and performed by Frank Oden creates a lyrical narrative context for symphonic repertoire evocative of the American West. Story elements are educational and humorous depictions of life in the archetypal "Old West."

Set in Texas prior to the Civil War, a narrative arc follows the story of a restless young man who gives up farming in Tennessee and moves out west to "work in the saddle," a theme which ties in very well with study guide materials on Westward Expansion. Various characters are portrayed in cowboy poetry format, including the Pioneer Traveler, String Bean the Camp Cook, Dusty the Trail Rider, the Yellow Kid, and the Old Cowpoke.

The story poems are interspersed between the repertoire selections. Each poem establishes the tone and context of the music to come, and each narration builds energy to lead directly into the downbeat of each musical selection. Near the end of the program, Mr. Oden sings "Ghost Riders in the Sky" with the orchestra, but otherwise leaves the stage to change costumes at the end of each poem, the orchestra has uninterrupted audience focus during musical performance.
~ Orchestral Music and Original Poems ~
COWBOY STORY POEMS:

"Go West"
"String Bean"
"The Open Sky"
"Barn Dance"
"The Yellow Kid"
"Ghost Riders"
"Some Trouble"

Concert Length – One Hour
Youth, Family, Educational or Mainstage

ORCHESTRAL REPERTOIRE:
TRADITIONAL/arr MULLER: "Arkansas Traveler"
WILLIAMS: "Overture from The Cowboys"
COPLAND: "Four Dance Episodes from Rodeo"
BERNSTEIN: "The Magnificent Seven"
JONES: "Ghost Riders in the Sky" w/ Vocal
ROSSINI: "William Tell Overture – Allegro Vivace"

INSTRUMENTATION: *3*3*3*3-4341; T + 3 percussion; Harp; Kybd; guitar (optional); strings